It is already became a great symbol of Tokyo, Japan. The Height is 634 M, the tallest communication Tower in the World. It is also a broadcasting Tower of Tokyo.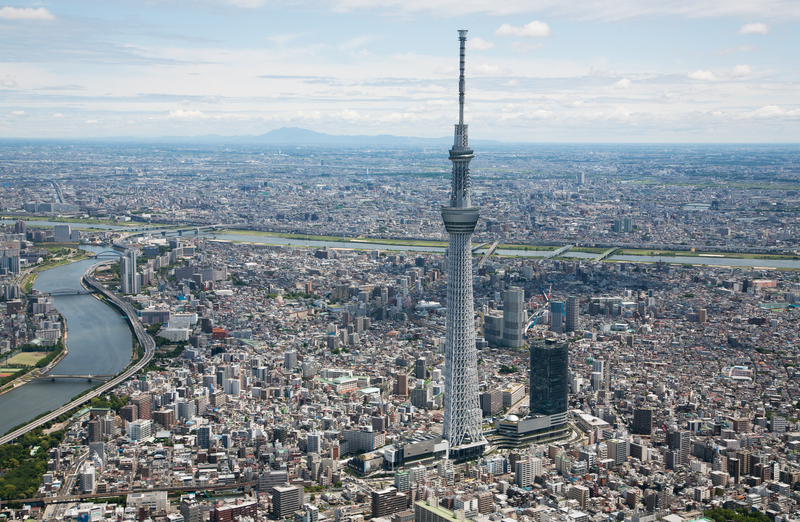 Though it is tallest communication tower in the world but it comes 2nd tallest structure in the world after bhurj Khalifa Tower in Dubai.
Important thing is that it is not only Tele communication tower, but also having restaurants, complexes and many shops of arts and cultures. Inside the tower, there is a aquarium just like Tokyo Tower.
So many facilities makes it one of the Hi-Tech Structure in the modern world.
It is located in the Sumida-ku, Tokyo. From above panoramic view is so great to see from the large glass panes.
Though it is little expensive, but to get such a view it's really worth the money you spend to visit it.