One of the Japan's three major festivals, Gion Festival takes place annually in Kyoto. It goes for the entire month of July and is crowned by a parade, the Yamaboko Junko on July 17th and 24th. It takes its name from Kyoto's Gion district.
It has a long history of 1,000 years and never has been postponed or canceled.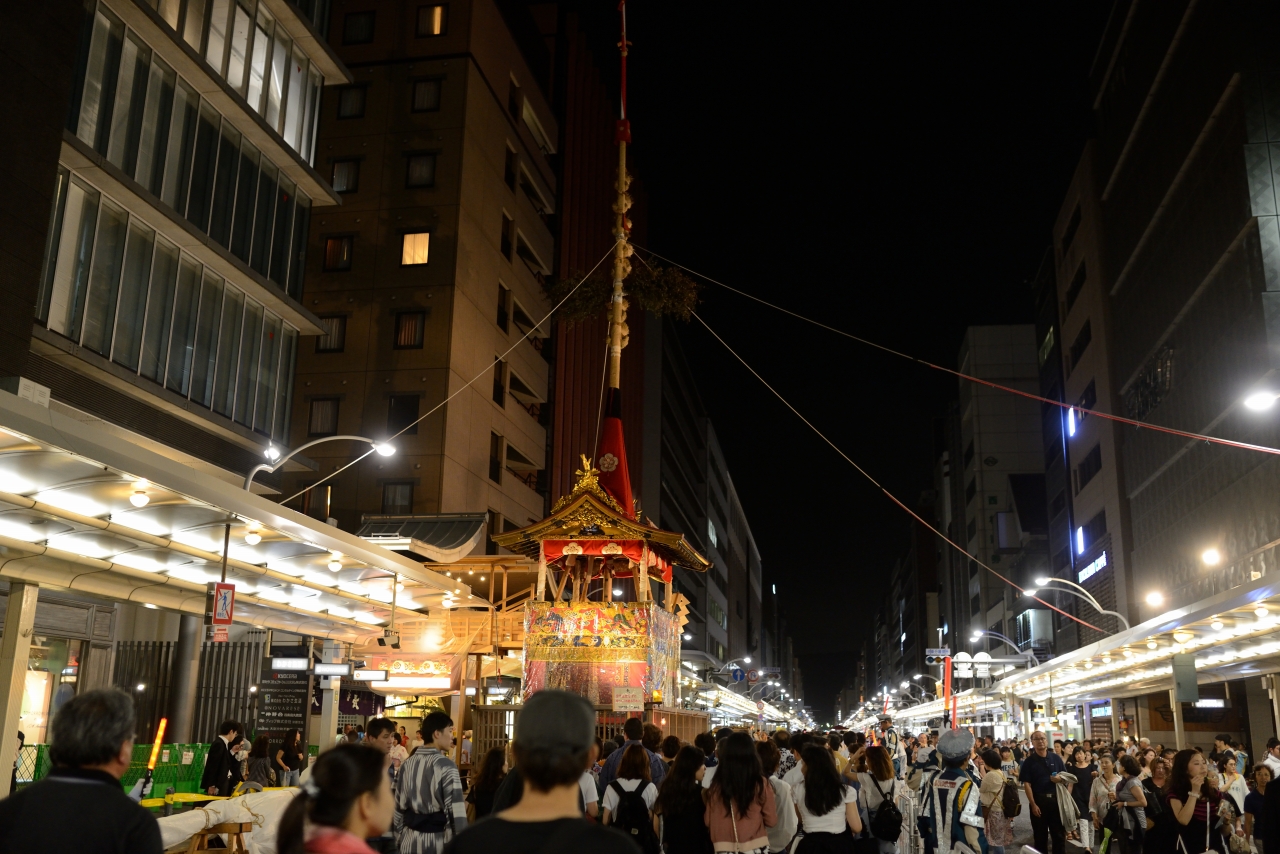 People stroll through Shijo-dori's street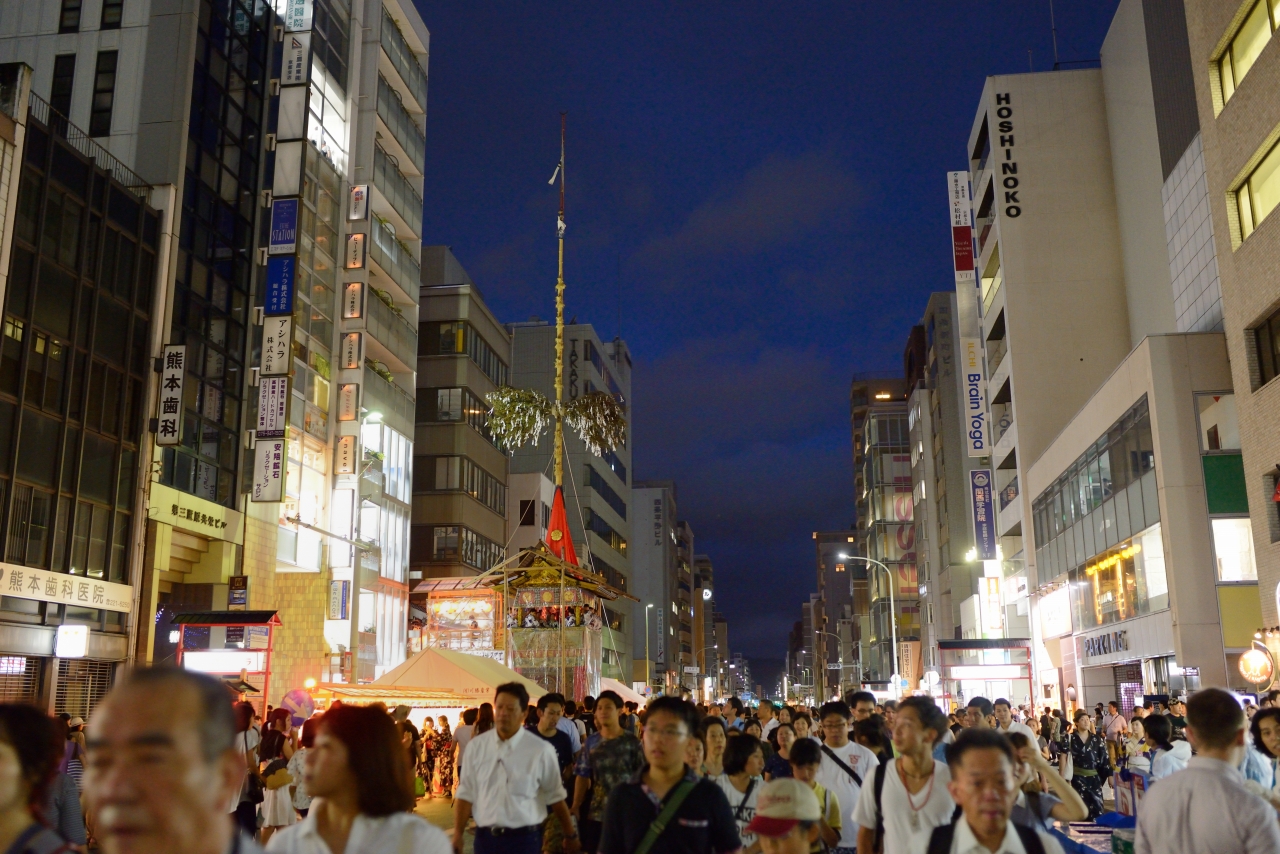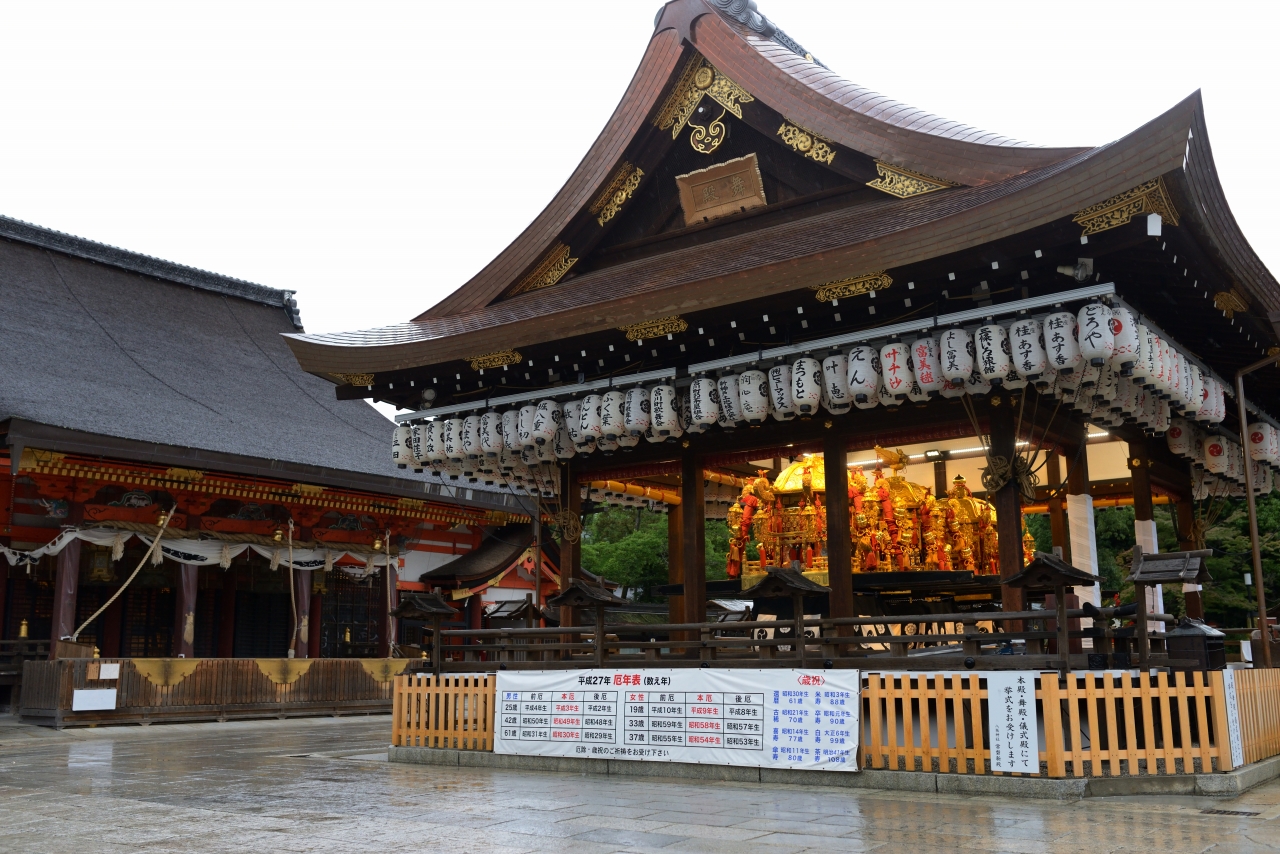 Mikoshi waiting at Yasaka Shrine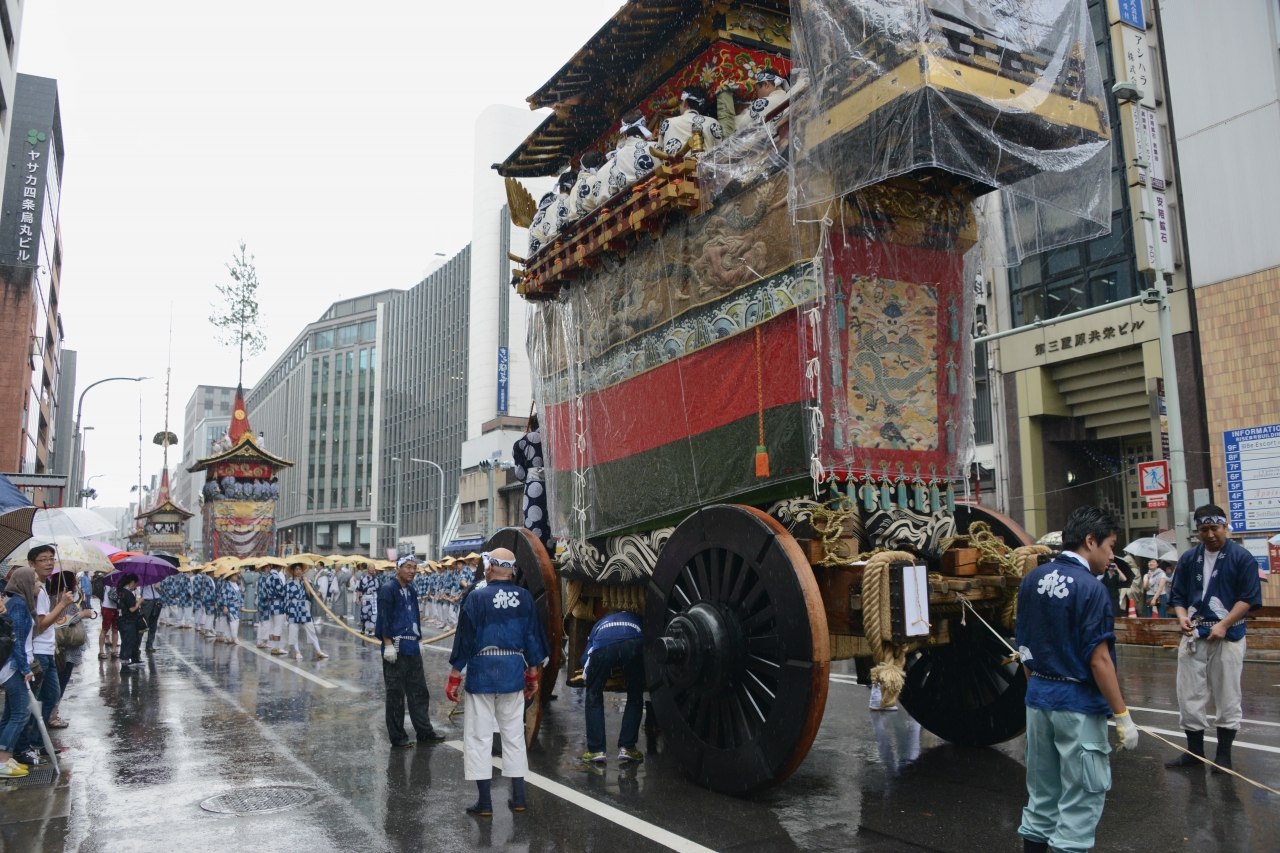 Yamaboko Junko in the heavy rain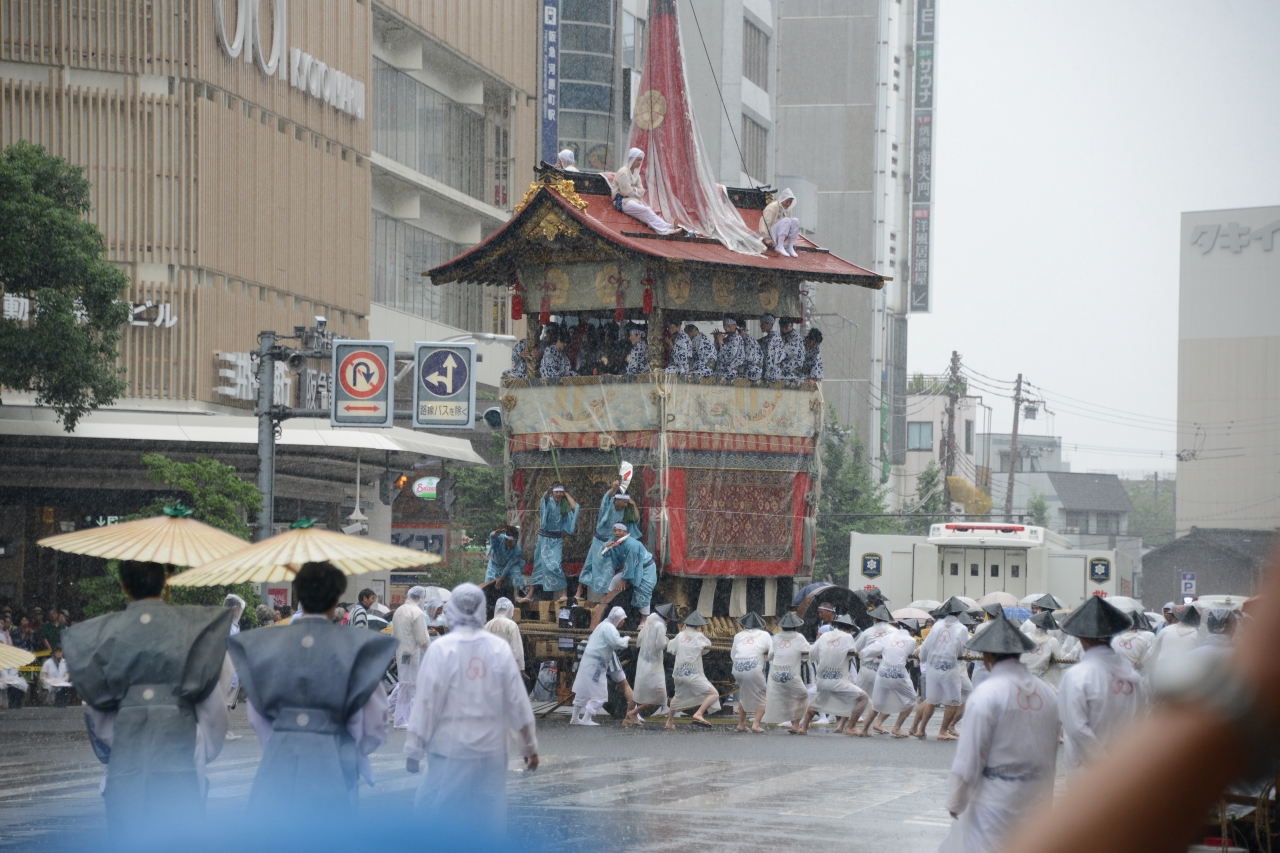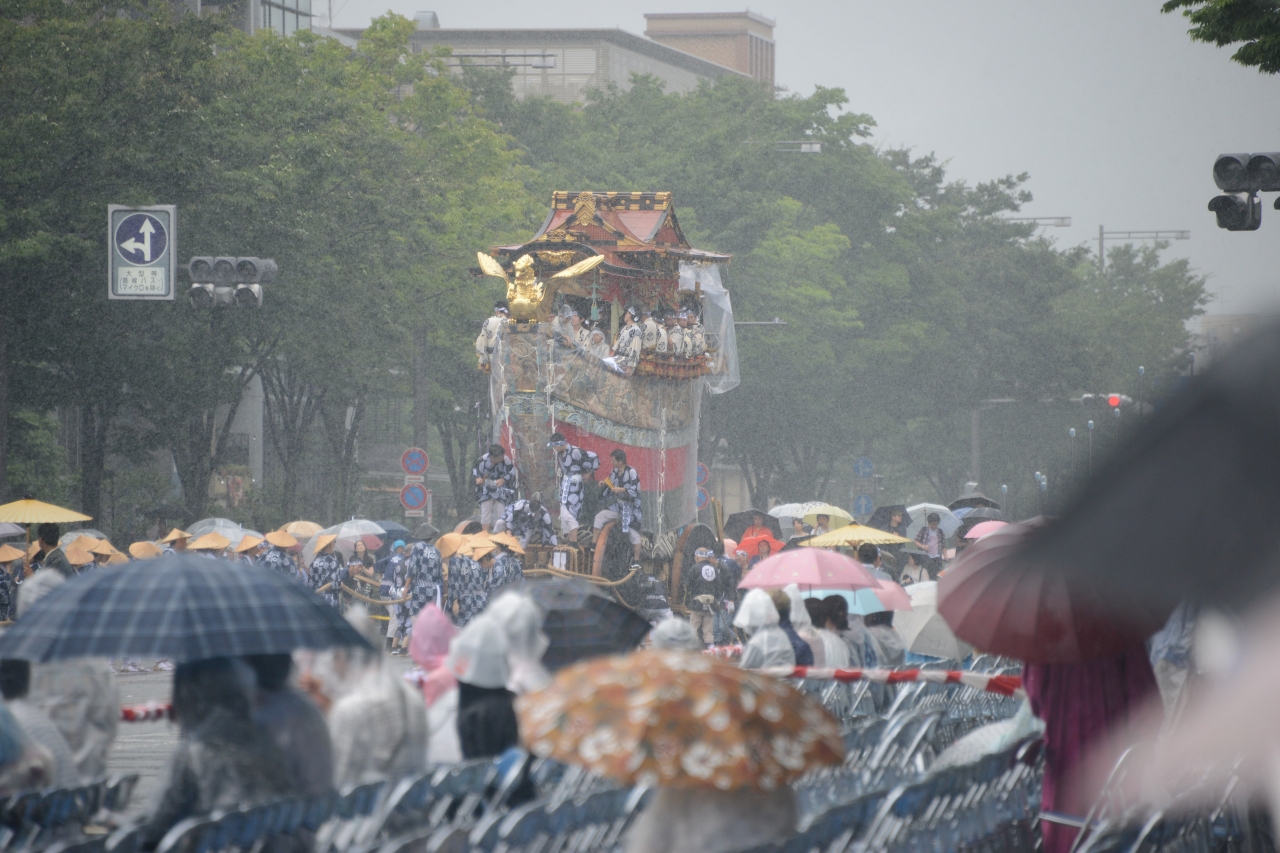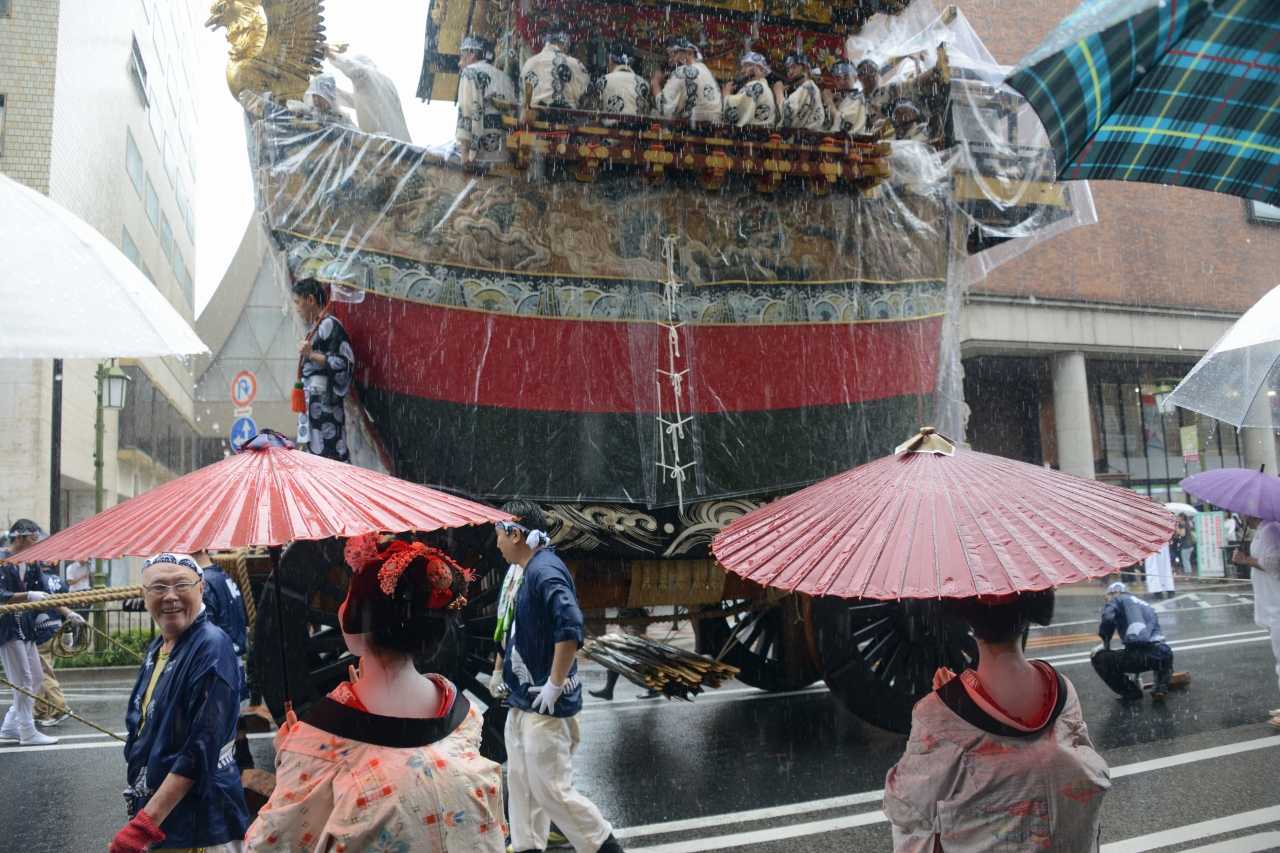 Maiko (apprentice geiko, not exactly same as geisha in Kyoto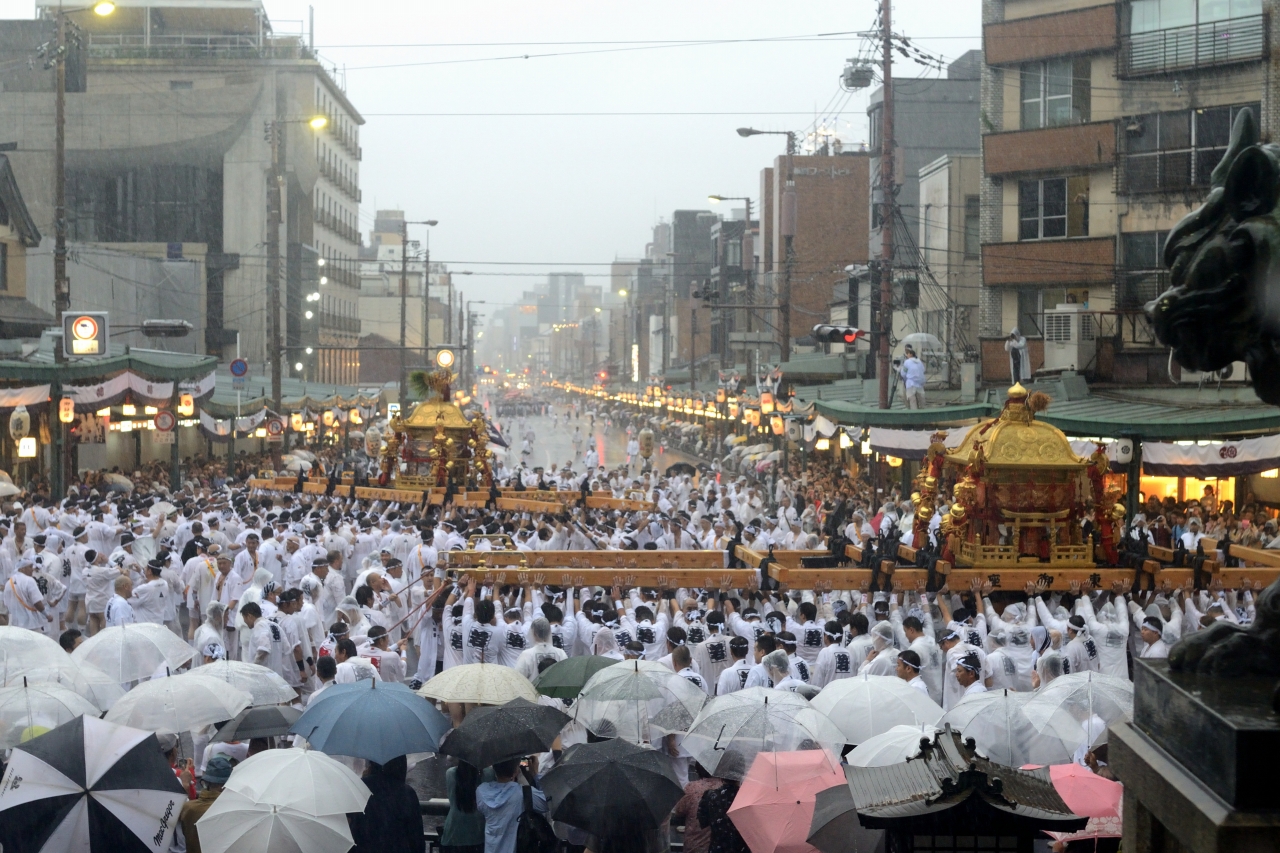 In front of Yasaka Shrine. Powerful People with Mikoshi.