Fushimi Inari Taisha is the head shrine of Inari, located in Fushimi-ku, Kyoto, Japan.
One of the most well-known shrines among the people of Kyoto, this shrine is nicknamed "Oinari-san."
Fushimi Inari Taisha Shrine is the main shrine of all the Inari Shrines in Japan, and one of the oldest Shinto shrines in Kyoto. Boasting the most visitors of all Shinto Shrines in Japan, it is particularly crowded during the New Year, as well as on the first day of each month and "uma no hi" (day of the horse under the Japanese old calendar). The deity of this shrine is famous as the god of prosperity in business. Originally called "Inenari," he is also the god of the grain harvest, worshipped not only by people operating businesses but by people engaged in agriculture as well.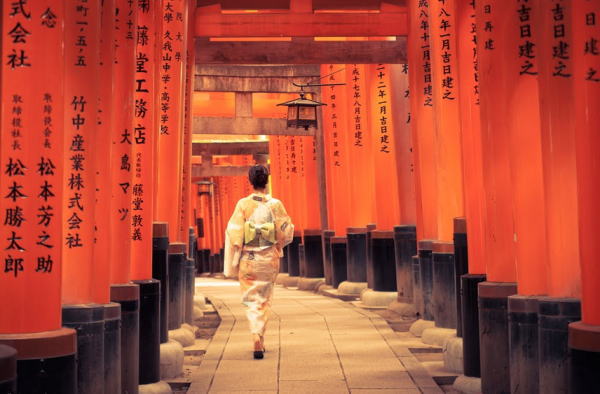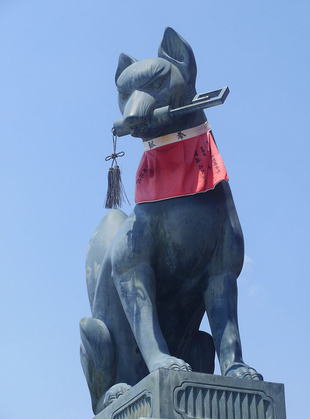 Address : 68 Fukakusa, Yabunouchi-cho, Fushimi-ku, Kyoto City
Telephone : 075-641-7331
Open : 8:30am – 4:00pm
Access : JR Nara Line to "Inari ".Keihan Line to "Fushimi Inari".
Fee : No charge