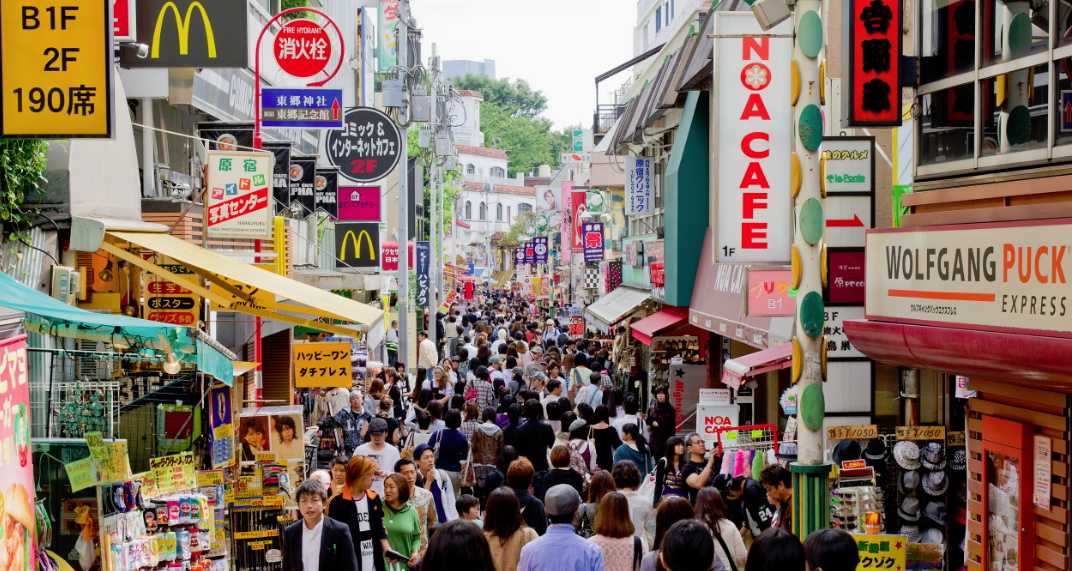 Harajuku is known internationally as a center of Japanese youth culture and fashion. Shopping and dining options include many small, youth oriented, independent boutiques and cafés, but the neighborhood also attracts many larger international chain stores with high-end luxury merchandisers extensively represented along Omotesando.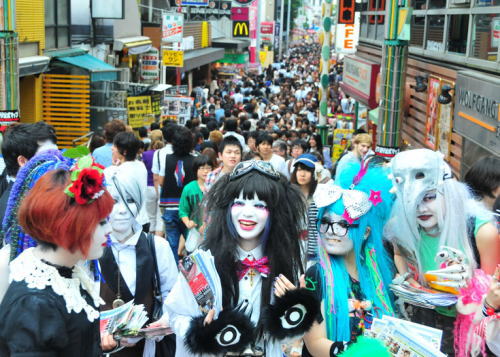 Takeshita Street is a pedestrian-only street lined with fashion boutiques, cafes and restaurants in Harajuku in Tokyo, Japan. The shops on this street are often a bellwether for broader fads, and some are known as "antenna shops," which manufacturers seed with prototypes for test-marketing.
Takeshita Street is very popular with young teenagers, particularly those visiting Tokyo on school trips, or local young people shopping for small "cute" goods at weekends.