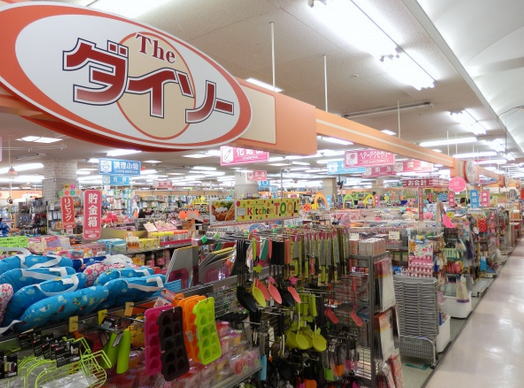 100 Yen Shops are common Japanese shops in the vein of American dollar stores.
Stocking a variety of items from clothing to stationery, housewares to food, each item is priced at precisely 100 yen. A recent variation of the 100 Yen Shops are 99 Yen Shops. Daiei also operates 88 Yen stores. Some shops, such as SHOP99, specialize in certain items, such as groceries or natural goods, but this is less common than the variety store model. The current Japanese sales tax of 8% is also added, making a 100 Yen purchase actually cost 108 Yen.
Similar shops have opened around other parts of Asia as well, some of them operated by Japanese companies such as Daiso.